Hoomans
Diversity is in the small details we are made of. The piece explores communication and dependency structures in different constellations.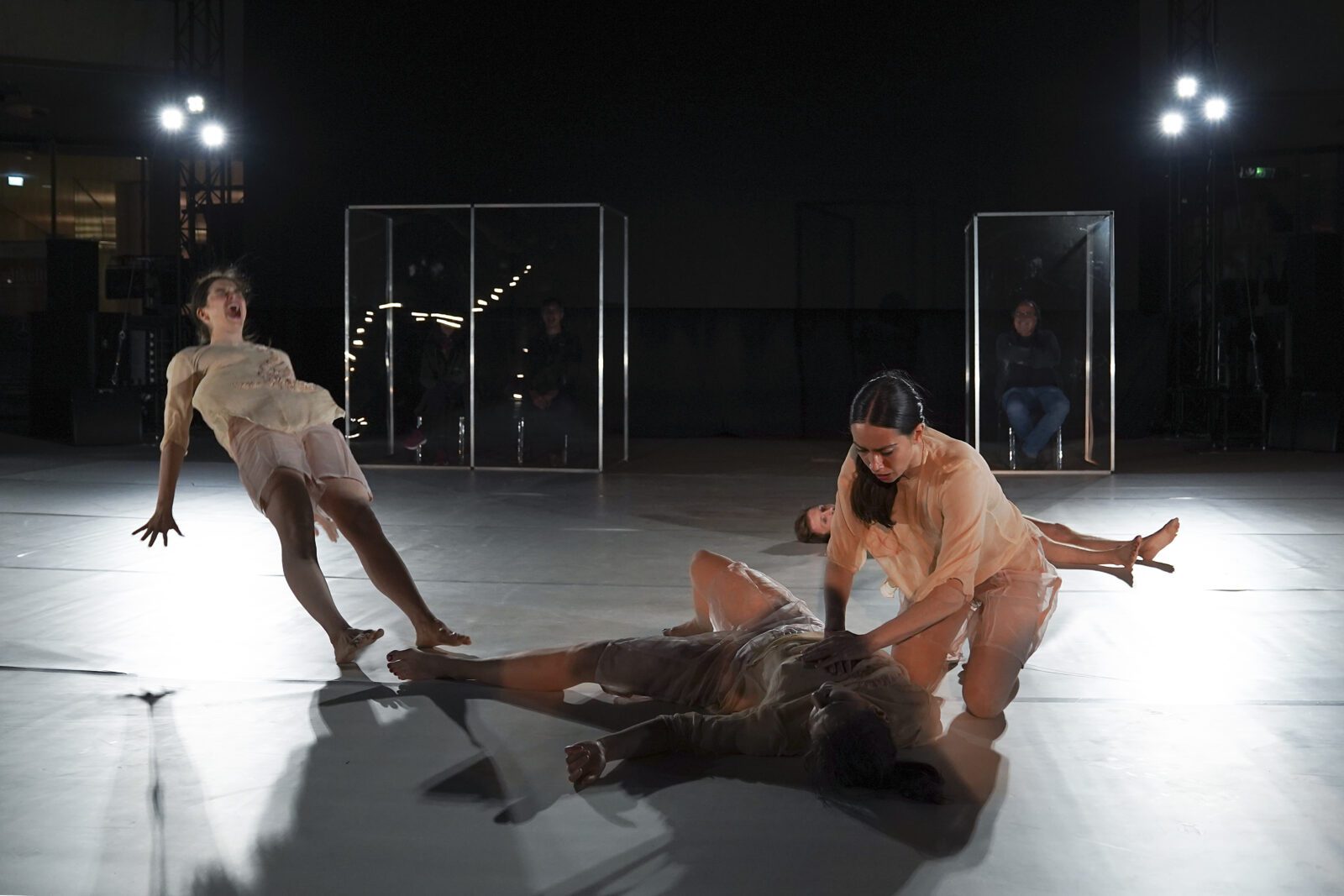 Hoomans deals with 'simply humans'.
Using their voices, bodies and facial expressions, the dancers uncover the many diverse details human beings are made of, and offer a naked, honest look at the exposed 'other'.
The piece gradually builds tension between strong individuality and the essentiality of communication and community. The relation between the dancers reflects the complexity of being a part of a whole, while maintaining a strong self, needing one another while being forced to cope on their own.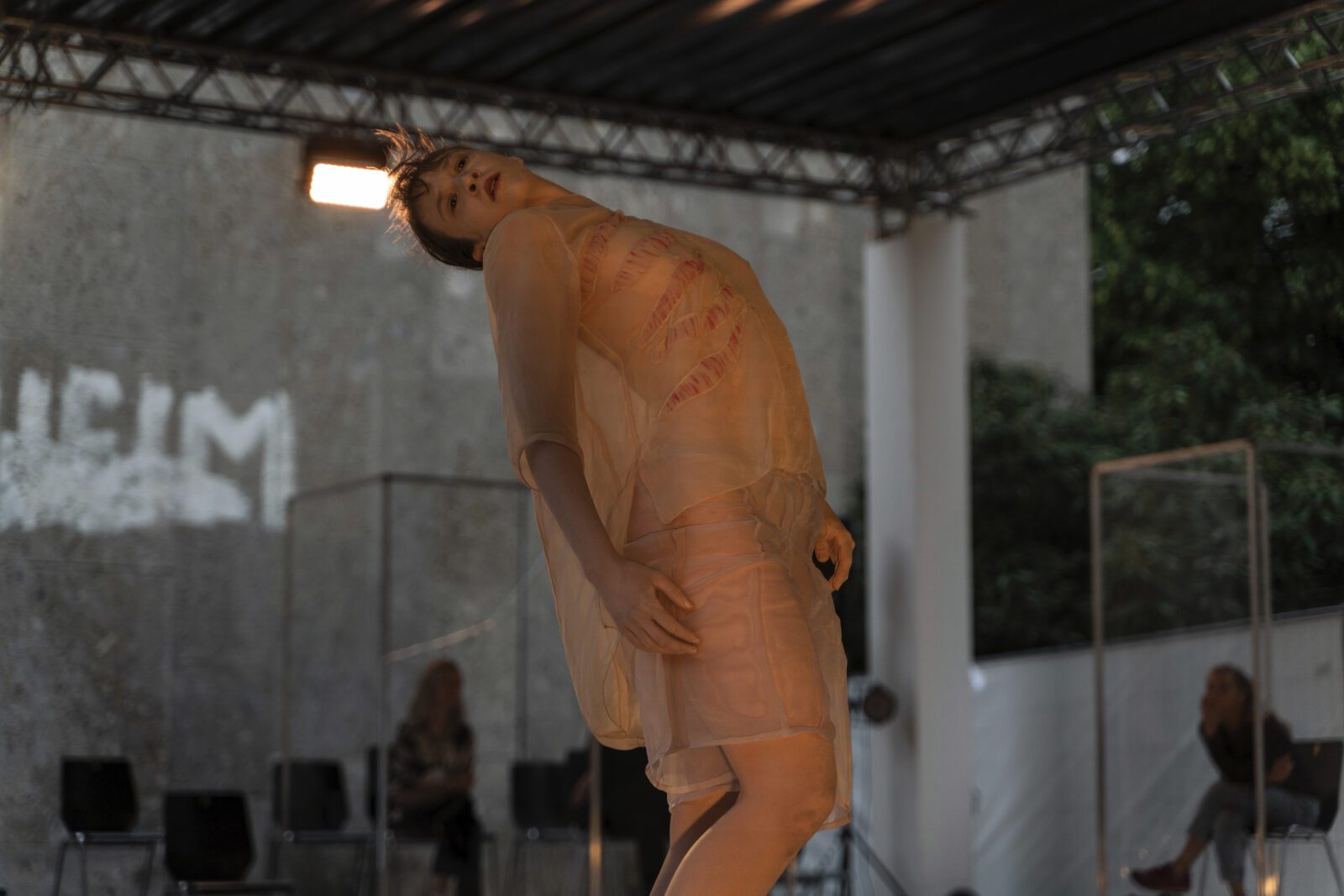 Hoomans allows the audience to zoom in on the dancers and enables a genuine view of the detailed moving human body and it's wide range of behaviors and characteristics.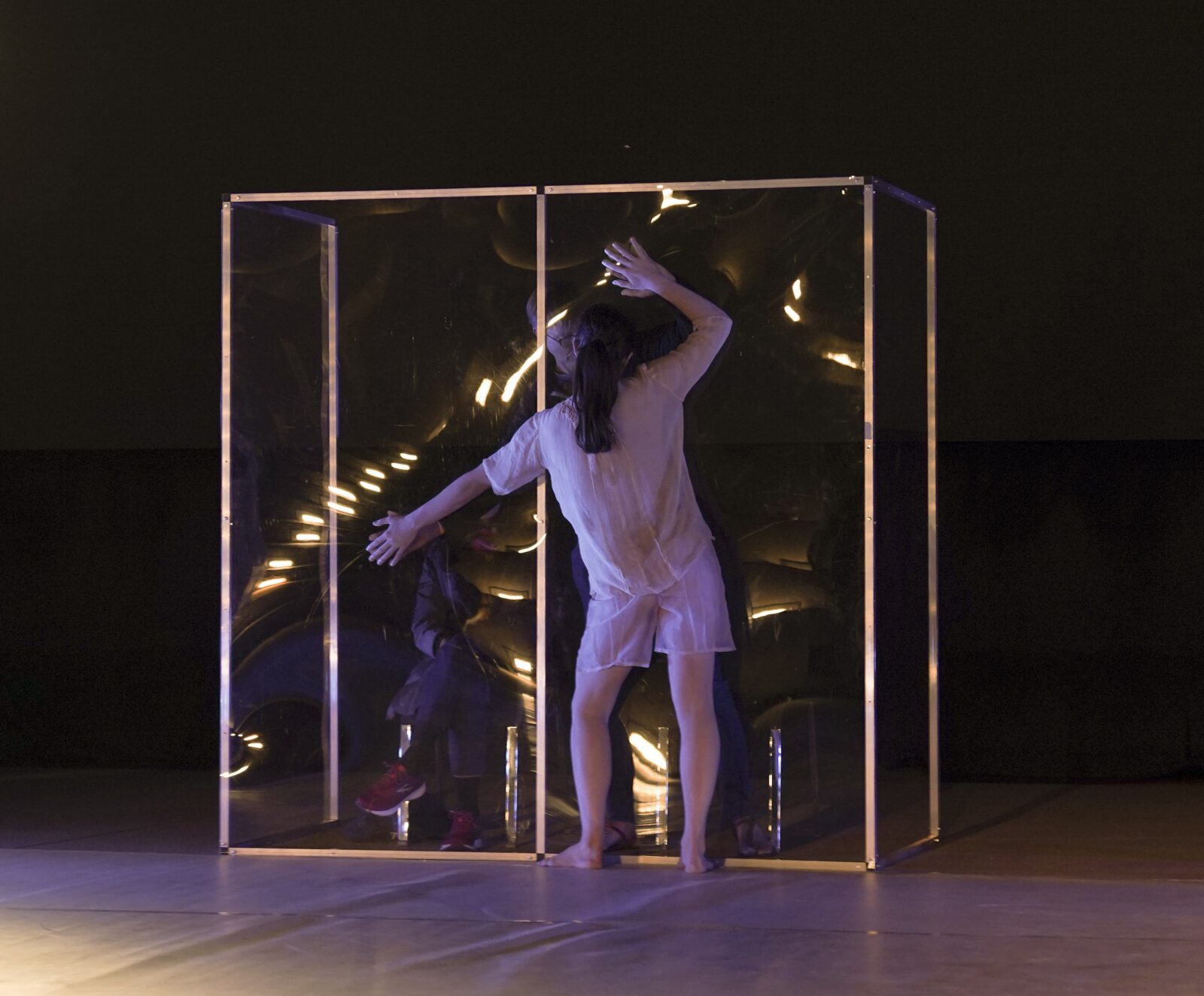 The audience is placed on stage, behind a display window cubicle structure. This stage set-up plays with the conviction that people can still experience closeness and intimacy in times of pandemic and social alienation, at the same time as it indicates a perhaps restless position of being presented, watched or examined. Closer to the dancers than ever, the audience can finally observe a live moving body with all it's tiniest details, and sense it like it was their own grooving, sweating body.
Hoomans was created in 2021 and premiered in July at the Württembergischer Kunst Verein Stuttgart. The piece was supported by the NATIONAL PERFORMANCE NETWORK – STEPPING OUT, funded by the Minister of State for Culture and Media within the framework of the initiative NEUSTART KULTUR. Assistance Program for Dance, the city of Stuttgart, LBBW Stiftung, Péter Horváth Stiftung, the Produktionszentrum Tanz und Performance Stuttgart, the Tanz- und Theaterwerkstatt Ludwigsburg, Freie Tanz- und Theaterszene Stuttgart as well as the Württembergische Kunstverein Stuttgart.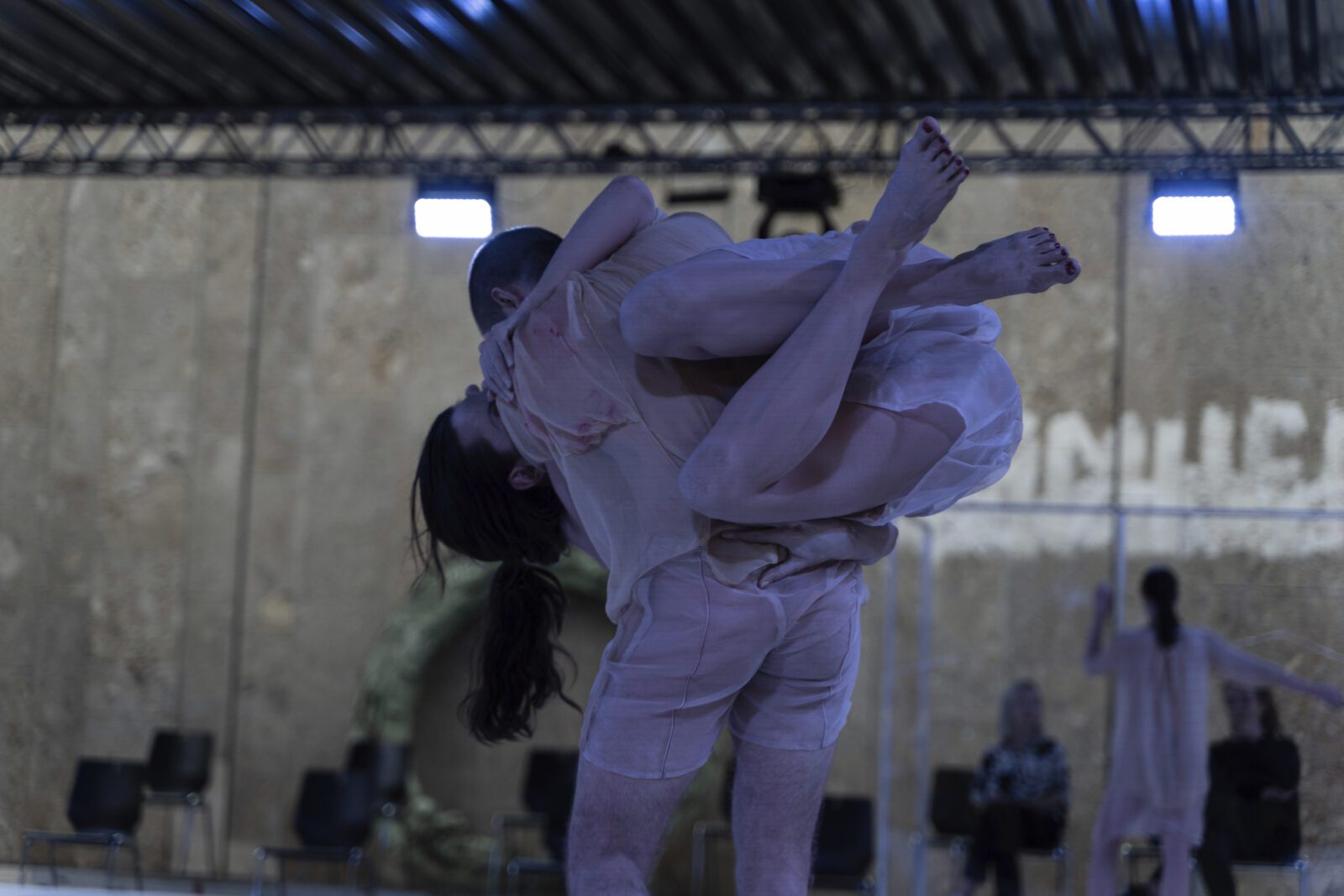 Duration: 60 minutes
Premiere on July 9, 2021 at the Württembergische Kunstverein (Stuttgart, Germany).
Choreography, concept and artistic direction: Smadar Goshen
Dance: Bar Gonen, Selina Koch, Andrea Pérez, Theophilus Veselý / Kevin Franc
Costume Design: Laura Yoro
Original music composition: Leonard Küßner
Additional music tracks: Gul'lAbi by Acid Arab & A-WA sisters, Hana by Asa-Chang & Junray
Stage Design: Lior Skoury
Stage Building: Simon Herkner
Pictures: Daniela Wolf & Dominique Brewing
Video: Sabrina Schray