Current Research | Ken | כן
Chaos & multi-layered reality
Chaos & Multi-Layered Reality
Towards her new solo work, Goshen explores various physical expressions of Chaos and layered reality. She observes tensions between order and randomness in different systems and formulates it through movement.
Living in these fluctuating times calls for making peace with chaos. Relearning the natural eco-systems we are a part of and acquiring new techniques for survival within it.
Alongside the universal relevance of the topic, this research field confronts Goshen with her own cultural-political eco-system as an Israeli | German artist. 80 years after her family immigrated from Germany to Israel, she had reversed that move and relocated her base from the fabulously chaotic environment in Israel to the untarnished organized system in Germany. This mixture raises rich conflicts which she explores and expresses through her physical language.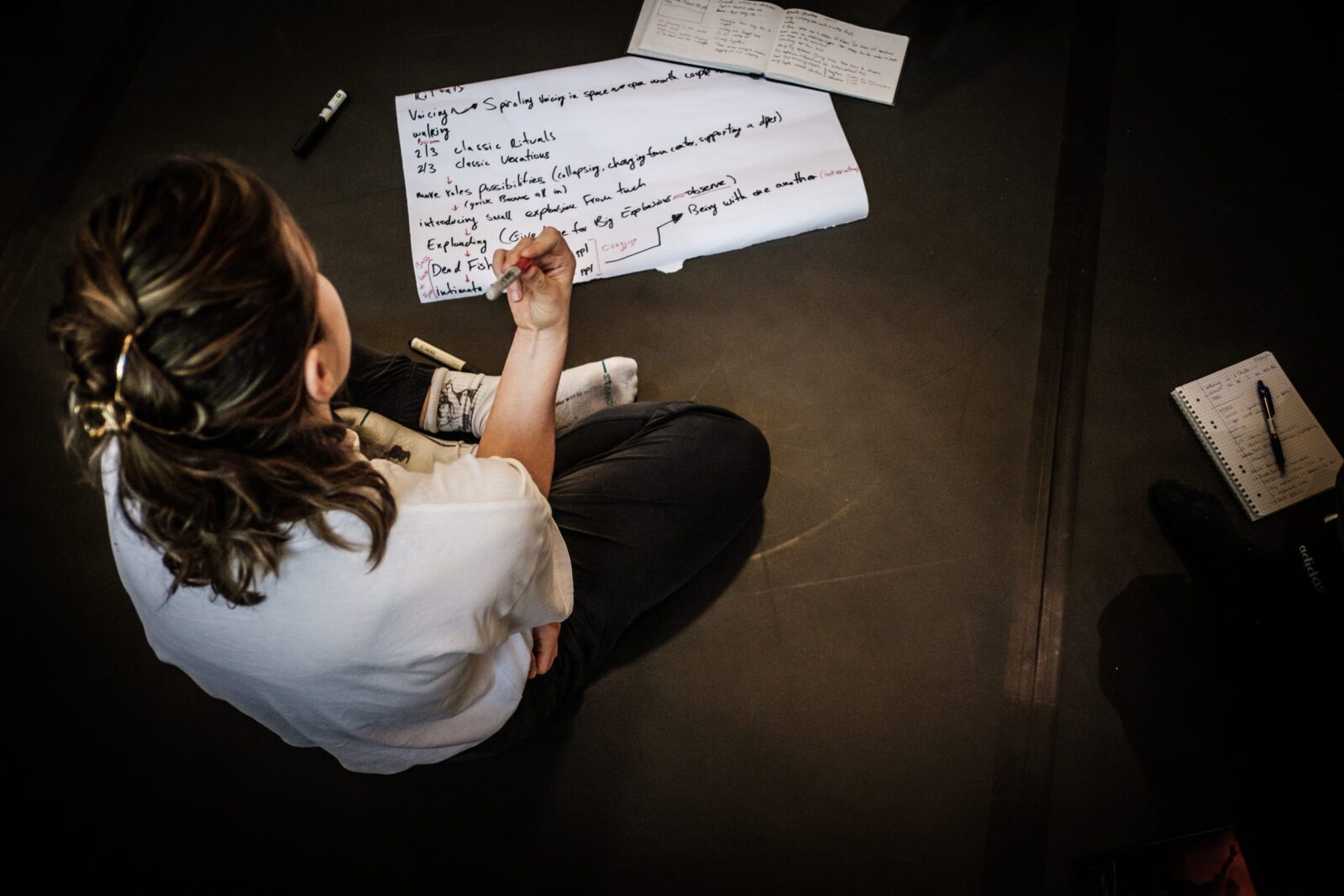 Chaos, an order we cannot describe or perceive
Chaos in physics is defined as the property of a complex system whose behavior is so unpredictable as to appear random, owing to great sensitivity to small changes in conditions. Chaos theory proves that even in systems which seems to follow an organized and linear order, such as the solar system, there are always deviations and dis-orders, which make the system random and unpredictable.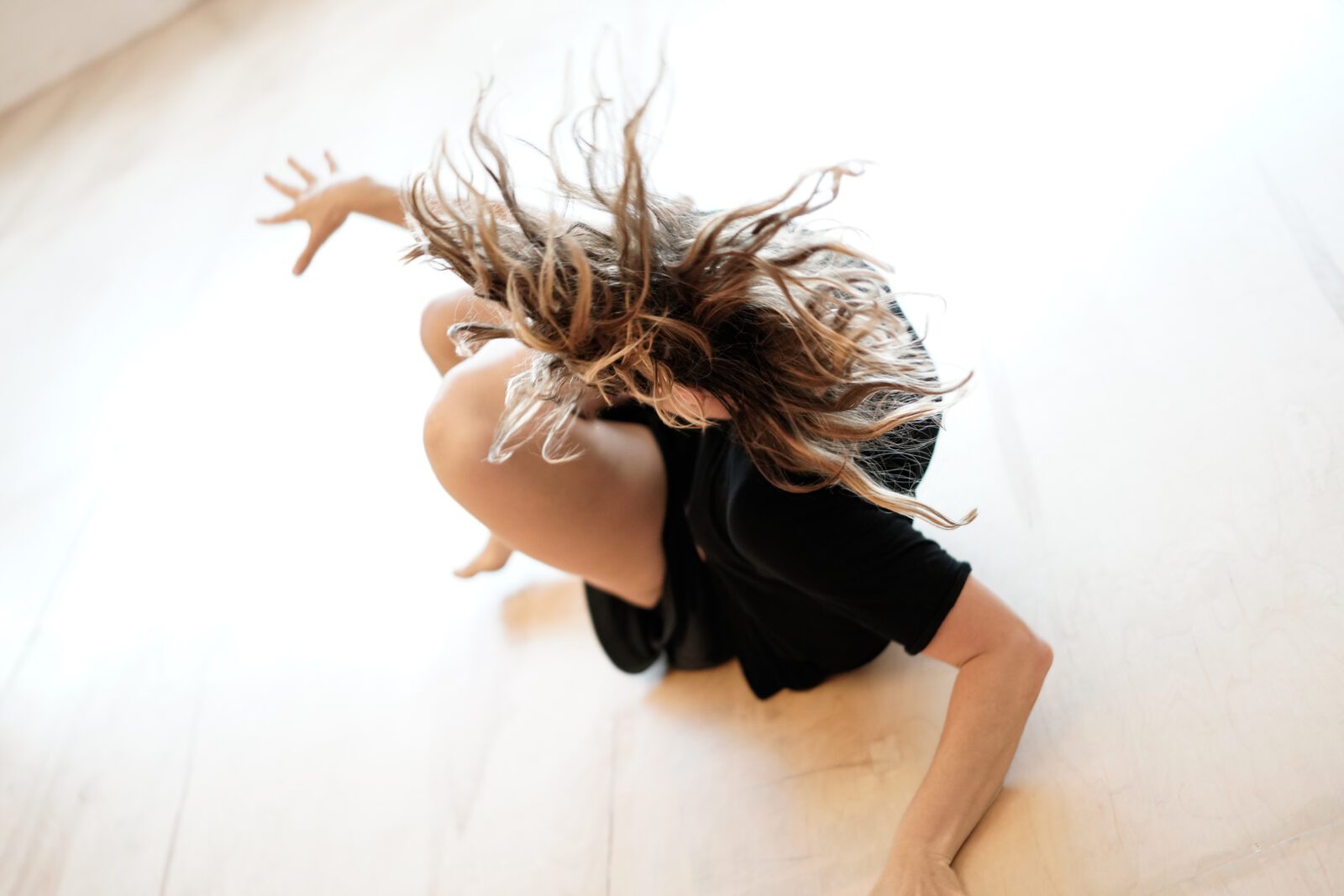 Movement Language, Practical Research
Being one of the most extensive patterns seen in the universe, chaos has a major effect on our being, behavior and physicality. In her research, Goshen seeks to deepen her understanding of humans' physical capacity to deal with chaos of information and the way it shapes our physical expression. She looks for ways to 'output' via movement, the same amount of 'input' she perceives from her surroundings. By welcoming chaos of information, reacting to it in the moment and allowing it to be expressed authentically through movement, she turns the body into a highly sensitive communication tool, a vulnerable and honest subject.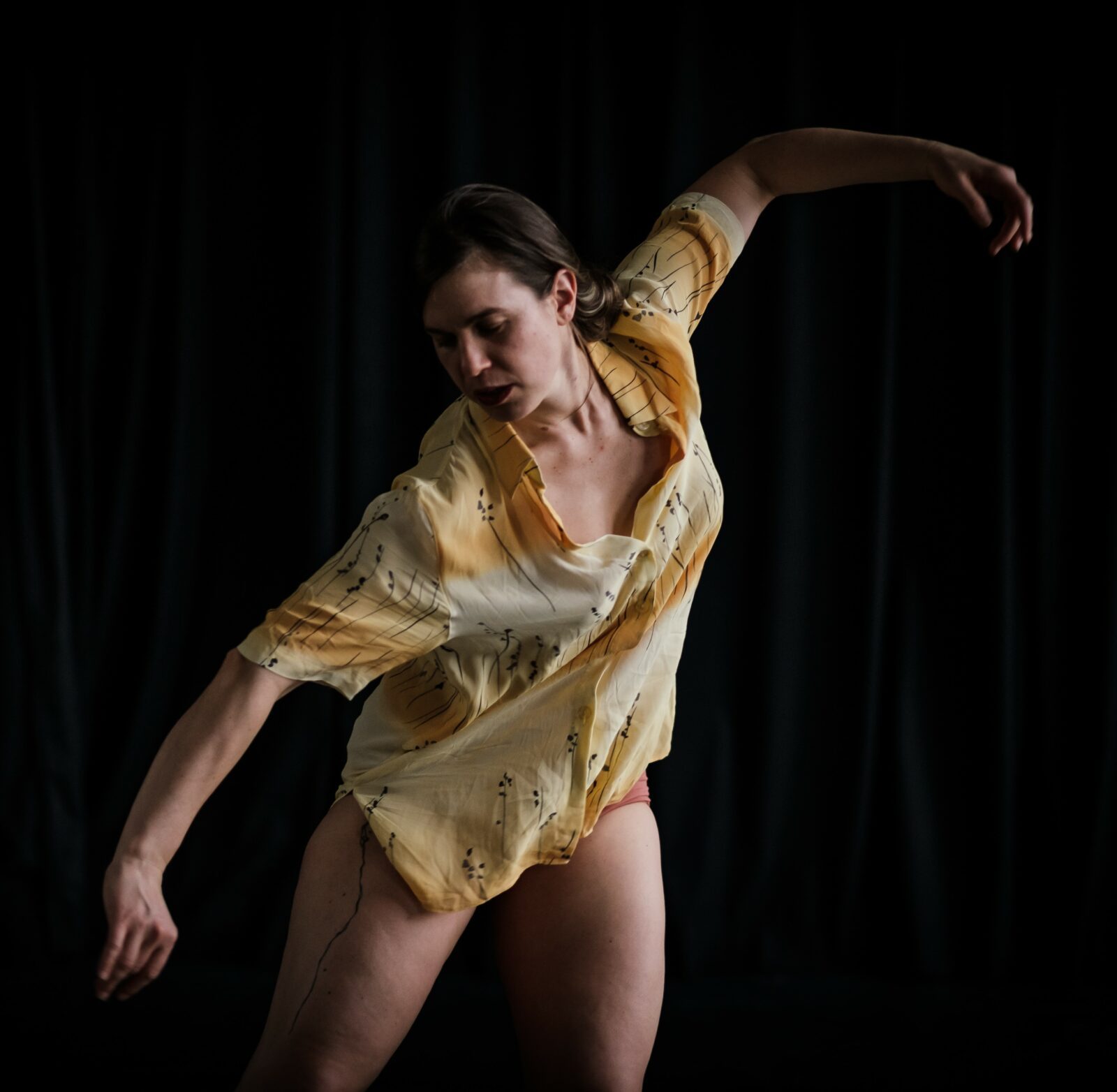 She practices the body's constant expansion through collecting information, sensing and listening to the environment and seeks to find sharp, vivid and responsive performative presence both in improvised score and in set choreography.
Doing so, she keeps developing her unique movement language. An expressive and exquisite language, rich and articulated, which cultivates the esthetic of not only lines, shapes and dynamic, but mainly of the uniqueness, with which, each body can curve, band, twist, spiral, shake, shiver, twitch and quiver, exposing the diversity of the small details we are made of.
"When it comes to movement and bodies, the acknowledgment of chaos is directly connected to the acknowledgment of diversity. It is time to admit that the aspiration for symmetry and perfection is so far from nature that it is disruptive. Humans are not meant to look or act the same as one another. The more expression diversity will have through art and culture, the more tolerance we provoke for it in society."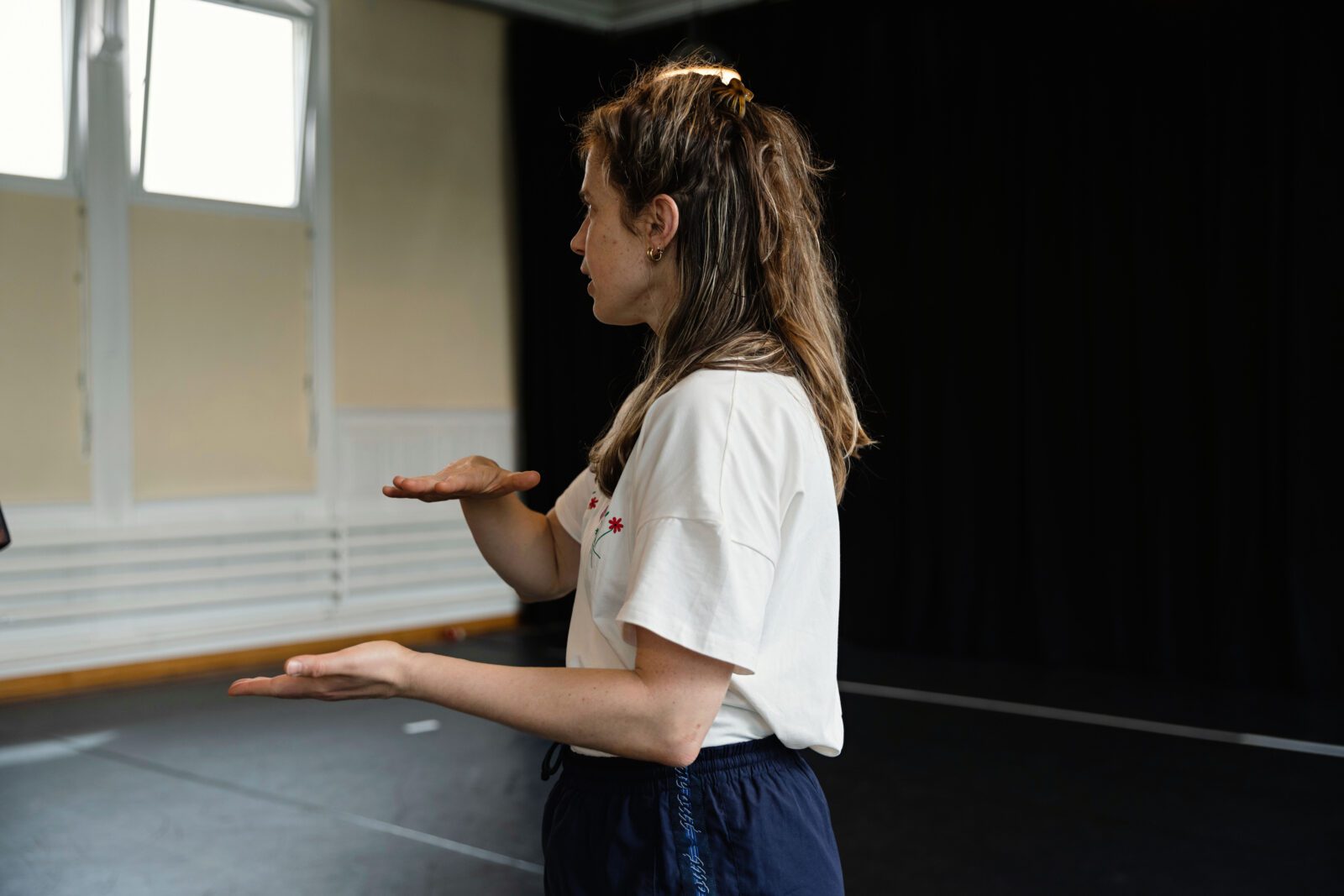 Her upcoming solo piece is "another step in paving a ground for dance and art that accepts both similarities and differences between people. Then, necessarily, it will include the relationship between humans to the eco-system they exist in, and therefore expose the uniqueness each body carries."
Pictures captured by Guido Stuch, Efrat Mazor & Dominique Brewing
Ken | כן will premiere in November 2023 at the FITZ Theater in Stuttgart and is supported by the state capital Stuttgart, the Landesverband Freie Tanz- und Theaterschaffende Baden Württemberg e.V. with funds from the Ministry of Science, Research and the Arts of the State of Baden-Württemberg, the Freie Tanz- und Theaterszene Stuttgart gUG, the Péter Horváth Stiftung and is supported by the Produktionszentrum Tanz und Performance Stuttgart, Residency Support | Theater Freiburg as well as the Tanzzentrale Nürnberg. A cooperation with the FITZ Theater Stuttgart.